MFC Tennis staff is one of the finest in the area and has programs for both adults and juniors. The staff have worked with top ranked players and also those just learning how to play. Private lessons, open drills, mixers, round robins, and leagues are available. MFC host three Philadelphia spring league teams and two South Jersey summer teams. There are also numerous clinics for all levels of play.
Tennis Courts
There are 4 hard courts and 2 har-tru courts. Tennis programming for all levels of play are available year round. The full time pro offers drills and lessons for adults and children. The courts are available to all tennis members and their guests.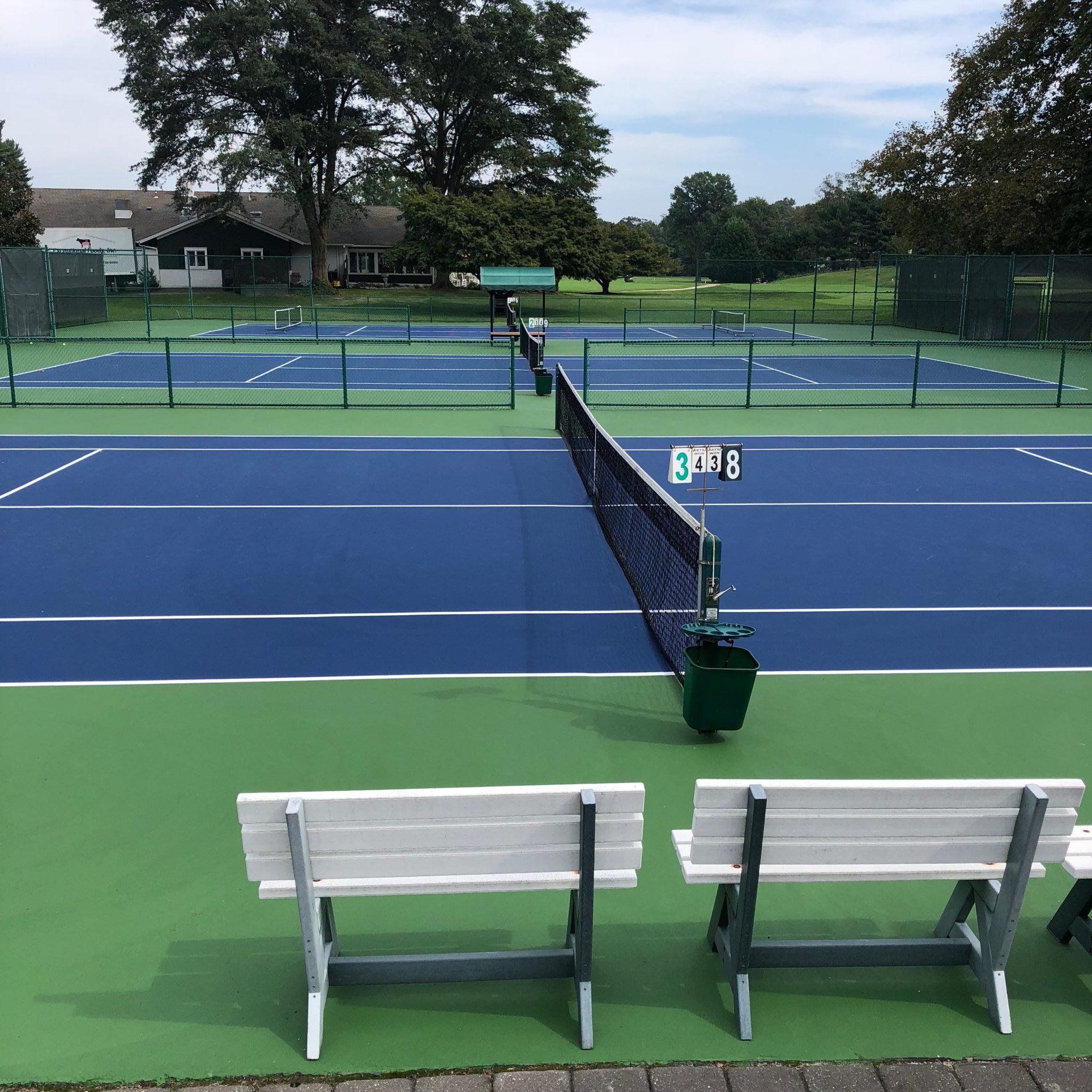 TENNIS STAFF
The MFC tennis program is directed by Mike Perrone.  Mike has been instructing in the South Jersey area for over twenty years and has coached some of the area's finest players.  Mike has an extensive tournament background playing tournaments across the United States and Europe.  He is a former #1 ranked New Jersey Player and Pro of the Year.
Tennis Pro Shop
(856) 261-9522
Mike Perrone – Tennis Pro
We now have 2 Pickleball Counts for all to play. Pickleball is a mini-tennis game that was created in 1965 to provide a sport for the entire family. The game is a combination of Ping-Pong, tennis and badminton, and can be played indoors or outdoor, on a court the size of a doubles badminton court with only a fifth of the area needed for tennis
Are you ready to learn?
Learn proven methods to improve your game and increase your enjoyment.  Whether your game is golf or tennis, our staff professionals have knowledge to take you to the next level.
Offering individual and group lessons as well as clinics.
Get More Info